Selling Your Home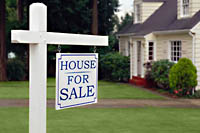 Having received the "Top Producer" honors consistently over the years, I believe that my approach to helping owners sell their homes can be an asset to every property.  You and I will work together extensively to prepare your home for effective marketing; reviewing every aspect of presenting the property to the public in a manner that ensures an expeditious top-dollar sale! Because I trained in Fine Art and Design before entering the real estate market, I can assist in "staging" your home to make it as appealing to prospective buyers as possible. At our first meeting, I can provide you with "Before and After" photos of homes in our area that I have prepared for sale, together with a comparison of the Listing and Sales prices and the number of days from first open house to signed contract. As an experienced professional who has helped many Alexandria residents sell their homes, I know how to handle every aspect of the sales process - from strategically marketing and showcasing your home to making sure everything's signed, sealed and delivered by the closing date. If you are considering selling your home, 
please contact me for an in-person consultation to get started on your sale!
The following articles are a great place to start if you're looking for information about the sales process and how you can get more for your home when you decide to sell.